NEW DELHI: The captaincy debate has been resonating through India's
cricket
corridors for a while know and has been fueled further since Rohit Sharma's injury, Hardik Pandya's success as T20I skipper and KL Rahul's failure as a batter while standing in as skipper for Rohit. Amid all this, Shreyas Iyer, who has led sides in domestic cricket as well as in the
IPL
, has risen as a player, adding to his CV for India captaincy in future.
With age on Iyer's side, his consistency with the bat and keeping a cool head while bailing the side out of precarious situations ticks most boxes for the 28-year-old to become a successful leader in the post-Rohit era.
After Gautam Gambhir dropped himself midway through IPL 2018 because of an uninspiring show by the erstwhile Delhi Daredevils (now Delhi Capitals), Iyer was handed over the team's reins and the Mumbai lad didn't disappoint the team.
He captained Delhi for the first time against Kolkata Knight Riders and propelled the team to a massive 55-run win. Iyer also bagged the 'Man of the Match' award in that game for his blistering 93 not out off 40 balls.
In 2019, Iyer was given full charge of Delhi Capitals. He grabbed the opportunity with both hands and took the new-look Delhi to the playoffs. The team finished the league phase in third place with nine wins in 14 matches and won the Eliminator against Sunrisers Hyderabad but lost to Chennai Super Kings in Qualifier 2.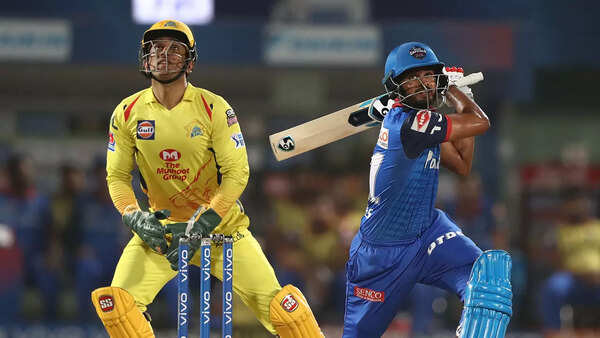 (File image of Shreyas Iyer batting for his former IPL side Delhi Capitals – Getty Images)
Iyer didn't stop there. He came back hard in the 2020 season.
While continuing to captain Delhi Capitals in 2020, he took the team to its maiden IPL final, where they lost to Rohit-led Mumbai Indians by five wickets. Iyer played a crucial knock of 65 not out off 50 balls to propel his side to 156 for 7, but Mumbai dominated to overhaul the target in 18.4 overs.
Former India cricketer and domestic stalwart Abhishek Nayar, who has played a big role in shaping Iyer's career, says he is a natural leader and has all the qualities of succeeding Rohit as India captain.
"Shreyas is a very natural leader. We have seen him leading the teams in IPL. He led Delhi Capitals and now Kolkata Knight Riders. At a young age, he is someone who is being able to take the mantle of the captain and still able to perform with the bat as well. This is something that makes him a special kind of leader," Nayar, who played three ODIs for India, told TimesofIndia.com.
"He is the kind of captain who lets people be, who lets people play the cricket the way they want to play.
"He is very tactical and thinks really hard about the game. He analyses the game and is someone who not just works on his game but also helps his teammates get better. Post the Rohit Sharma era, Shreyas is a great candidate (for captaincy). He has got all the qualities of being a good leader of the Indian team," said Nayar.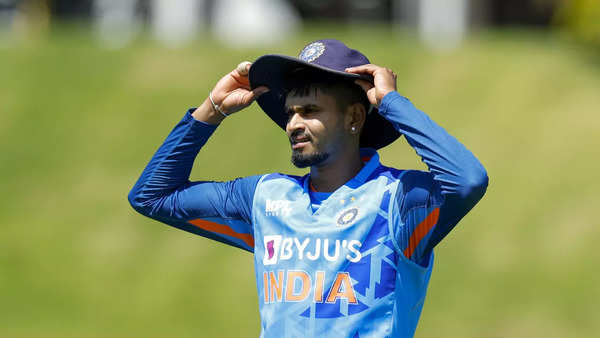 (Getty Images)
IYER AUTOMATIC PICK FOR WORLD CUP?
Team India has been devoid of any ICC trophy since the Champions Trophy victory in 2013. Before that, India won the 50-over World Cup in 2011 when MS Dhoni captained the side to the title to end a 28-year wait since 1983. With the 2023 World Cup to be hosted by India, the team would want to do an encore of 2011.
After India ended their 2022 T20 World Cup on a disappointing note, losing to England by 10 wickets in the semifinal, the Indian selectors have been trying to do course-correction in white-ball formats, leading up to the ODI World Cup later this year.
Iyer and his consistency with the bat, especially in 50-over cricket, has made him an obvious pick for the showpiece tournament.
Since making his debut in 2017, Iyer has got some impressive numbers under his belt.
He has played 39 ODIs and amassed 1537 runs at an average of 48.03. In 49 T20Is, Iyer has scored 1043 runs at an average of 30.67.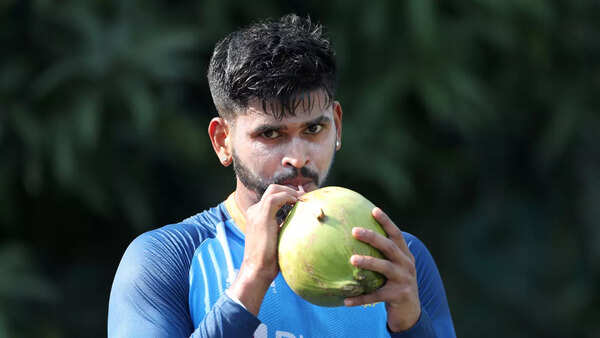 (PTI Photo)
The 28-year-old has shown his class in the longest format too. He has played seven Tests since his debut in 2021 and scored 624 runs at an average of 56.72.
Iyer, one of the top contenders for making it to the ODI World Cup squad this year, racked up six fifties and one century in 2022.
80, 54, 63, 44, 50, 113*, 28*, 80, 49, 24, 82, 3 – that's how Iyer dominated his last 12 ODI innings.
The middle-order batter was the highest ODI run-getter (among ICC Full Member nations) in the 2022 calendar year.
He was also the fastest Indian batter to score 1500 runs in ODIs. Iyer, who achieved the landmark in 34 innings, went past KL Rahul who took 36 innings to score 1500 ODI runs.
"I don't see any reason why Shreyas shouldn't be in the Indian side for the 50-over World Cup," Nayar said during his conversation with Timesofindia.com.
"He has been the most consistent batsman for India in ODIs in the past 12-18 months. He is someone who has churned out runs in all conditions. The role Shreyas should be given is to come in and bat at No. 4 and take the game from there," Nayar said.
"He is someone who can play the big shots, he is someone who can play spinners exceedingly well, especially in Indian conditions. India will look for someone who can play the role to put the spinners under pressure constantly. That is Shreyas's biggest strength. That's the role Shreyas can play for India in the World Cup," Nayar said.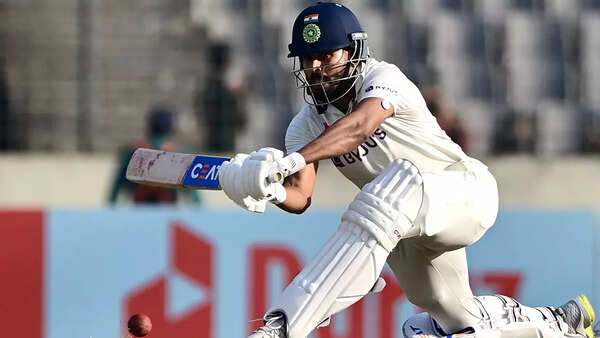 (AFP Photo)
'CONSISTENT' IYER, THE MAN FOR ALL FORMATS
Not just ODIs, Iyer has been on a run-making spree in the longest format of the game as well. He was the second-highest Indian run-getter in Tests in 2022, scoring 422 runs in five Tests (eight innings). Rishabh Pant was the top Indian batter in Tests in 2022 with 680 runs in seven matches.
In T20Is, Iyer also features among the top six Indian batters who have dominated the shortest version of the game in 2022. He amassed 463 runs in 17 matches at an average of 35.61.
"One of the greatest attributes of Shreyas is that he can keep scoring runs and that too consistently. He has got that amazing temperament. There are a lot of players who play stand-out innings, brilliant innings, but for Shreyas consistency is the key. Right from the Ranji Trophy days, he has scored big runs, and that too consistently. That's the pattern he follows. And he is following the same pattern in international cricket as well," Nayar said.
"Iyer is a big-match player. He takes things as it comes and his ability to score in any given situation or condition makes him a very, very special player," the former cricketer signed off.