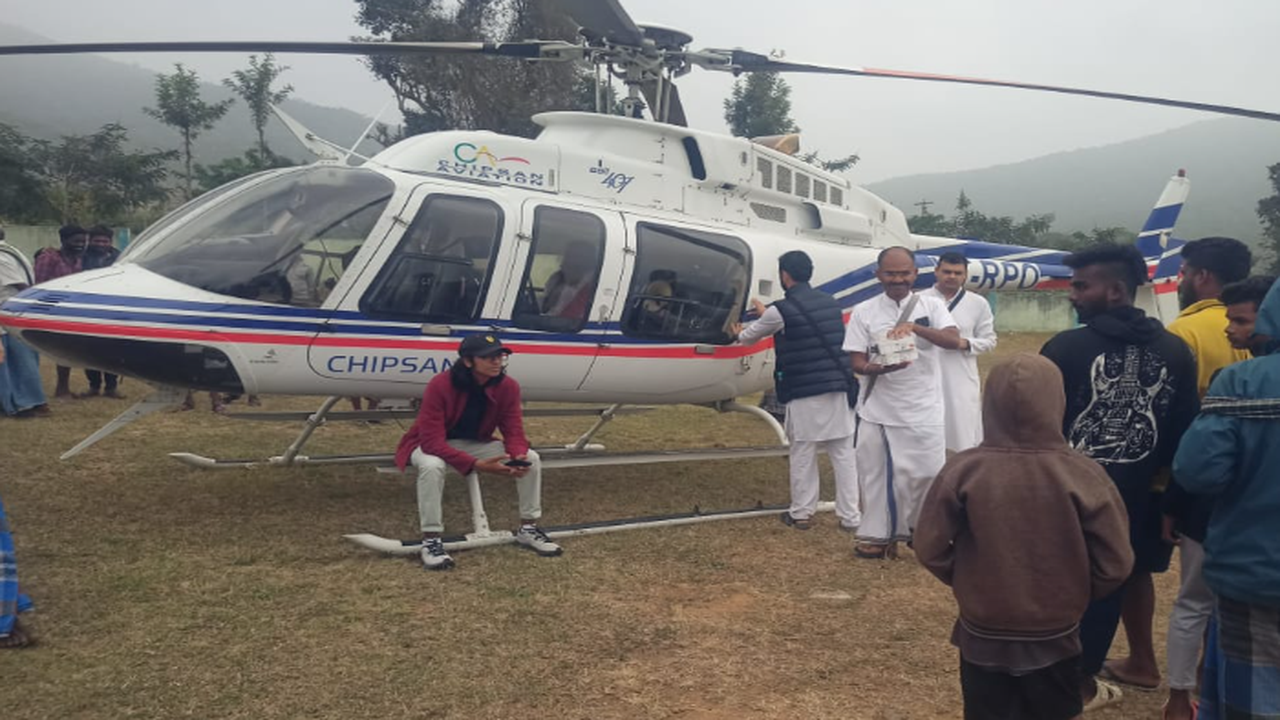 ERODE: A helicopter carrying
The Art of Living
founder
Sri Sri Ravi Shankar
made an emergency landing at Ukiniyam, a tribal hamlet in Sathyamangalam Tiger Reserve (STR) in Erode district of
Tamil Nadu
on Wednesday morning, due to bad weather. Ravi Shankar and three others on board were safe, the Kadambur police, who rushed to the spot, told TOI.
Sri Sri Ravi Shankar was heading to Tirupur from Bengaluru on a private chopper. Besides Ravi Shankar, his two assistants and the pilot were on board the chopper.
"When the chopper was flying above the STR around 10.15am, the pilot could not continue further due to bad weather," said Kadambur police inspector C Vadivel Kumar. The pilot made an emergency landing at Ukiniyam.
K Ramasamy, the state treasurer of the Tamil Nadu Pazhangudi Makkal Sangam who rushed to Ukiniyam hamlet based on a request of the former CPI MLA P L Sundaram, told TOI that by the time he reached the spot, the chopper got the clearance to proceed further. "The chopper had been in the hamlet for an hour and started its journey to Tirupur around 11.30am," he said.