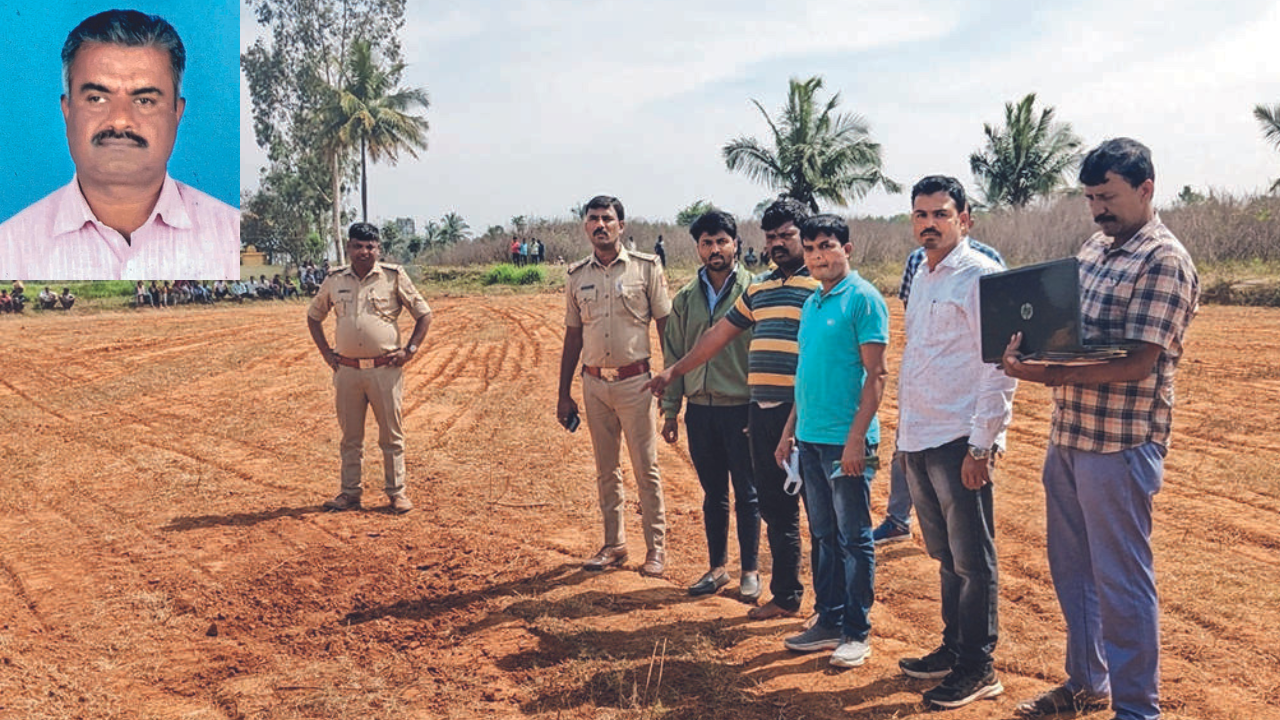 BENGALURU: Nandagudi police on Sunday exhumed the body of a 53-year-old labour contractor, who had gone missing on January 13, from a vermicompost pit dug in the farmland of his alleged killer at Byranahalli village near Malur in Kolar district on Sunday.
The deceased is Nandeesha V, a resident of Doddanallurahalli village in Hoskote taluk of Bengaluru Rural district. The accused, Prakash from Byranahalli, allegedly tortured Nandeesha till 4.30am on January 14 before forcibly feeding him poison.
Prakash, a farmer, was angry with Nandeesha for allegedly having an affair with his wife, police said.
According to police, Nandeesha left his village at 5.30pm to meet Prakash's wife. He informed his family members that he would return after paying the wages of workers he supplied to construction firms. When he failed to return, his son filed a complaint with Nandagudi police on January 15. Superintendent of police (Bengaluru district) Mallikarjun Baladandi formed a team headed by inspector Divakar M to crack the case. Additional superintendent of police ML Purushotham monitored the investigation.
The team found Nandeesha's mobile phone was active near Malur and traced the person using the device. Probe revealed he was innocent in the case and took that phone from a transgender friend for Rs 2,000. The transgender had found it on the roadside near Malur. Police collected the call details of Nandeesha and found he had spoken to a woman multiple times on the day he went missing. Police suspected her husband, Prakash, could be behind the disappearance of Nandeesha. They detained him on Saturday.
Prakash told police he came to know that his wife was having an affair with Nandeesha. He met Nandeesha near his village on January 13 on the pretext of looking for labourers. Later, he abducted him in his car and tortured him the whole night by beating him with a wooden log, police said. He kept the injured man in the car, and rushed to his residence to kill his wife by feeding her poison.
Prakash claimed he saw his wife consoling their child, and decided not to kill her for the future of their two kids. He again tortured Nandeesha and forced him to consume poison. He came to know that Nandeesha was dead by 4.30am. He called an earthmover operator to dig a pit for vermicompost unit. When he left, Prakash brought the body and buried it in the pit.
On Saturday, the team sought the assistant commissioner's permission for exhuming the body in the presence of the tahsildar. "We booked Prakash for murder and arrested him," said ML Purushotham, additional superintendent of police.