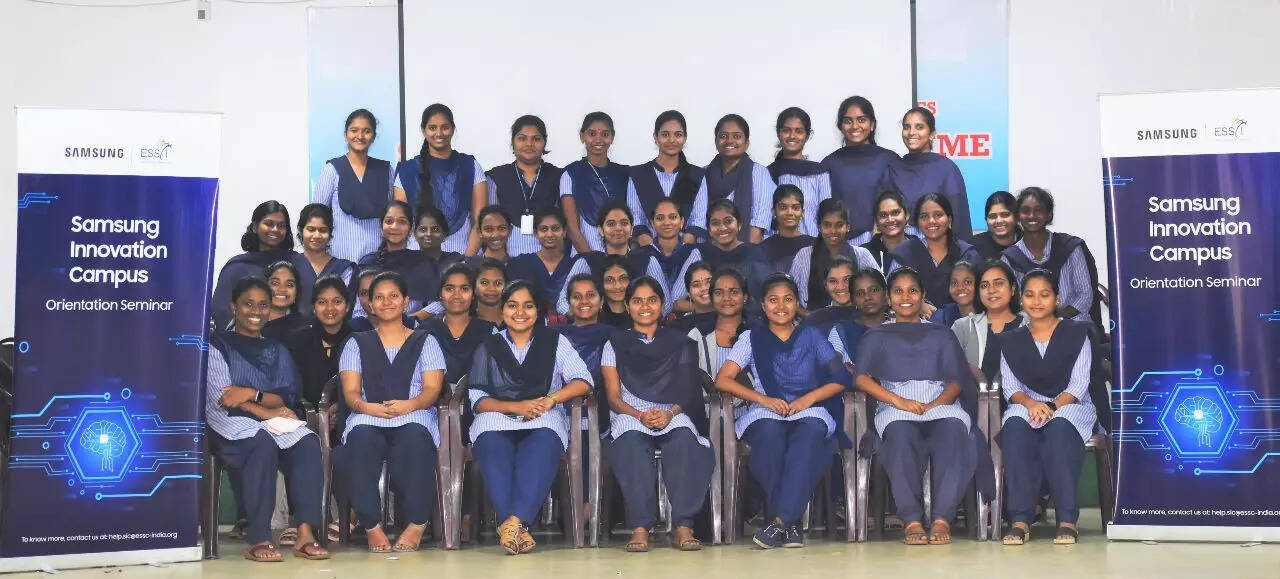 Samsung has started a new program called 'Samsung Innovation Campus'. The company has started the program at eight campuses and it aims to upskill 3,000 less-privileged students in the domains of AI, IoT, Big Data and Coding and Programming. The company claims that this will enable the students to get relevant job placements.
ESSCI, which is a National Skill Development Corporation (NSDC) approved entity, is executing the program through its nationwide network of approved training and education partners. Samsung India signed a MoU with ESSCI in September, 2022.
Samsung Innovation Program is available at these campuses
Courses under the 'Samsung Innovation Campus' program have started at the University of Lucknow, National Small Industries Corporation (NSIC) in New Delhi and Hyderabad, Chhattisgarh Swami Vivekananda Technical University in Bhilai, SRR College of Arts & Sciences in Karimnagar, Central Tool Room & Training Center in Bhubaneswar, Sri Jayachamarajendra Polytechnic College in Bengaluru and Dr Lankapalli Bullayya College in Visakhapatnam.
What students will do as part of the program
Students who have enrolled for the courses have undergone a pre-course assessment and are undergoing classroom training by professors at the eight institutes. The courses have been divided into small batches of 30 students on an average to ensure focused training for students individually and to provide exhaustive learning opportunities in advanced technology.
Youth enrolled in the program will undergo classroom training and complete their hands-on capstone project work in their selected technology. Those opting for the AI course will undergo 270 hours of theory training and complete 80 hours of project work, while those doing the IoT or the Big Data course will undergo 160 hours of training and complete 80 hours of project work. Participants opting for the Coding & Programming course will complete 80 hours of training and participate in a 4-day Hackathon to conclude the course.
After completing their courses, students will attend job fairs and will be supported in the process of searching for the right job for their skills.