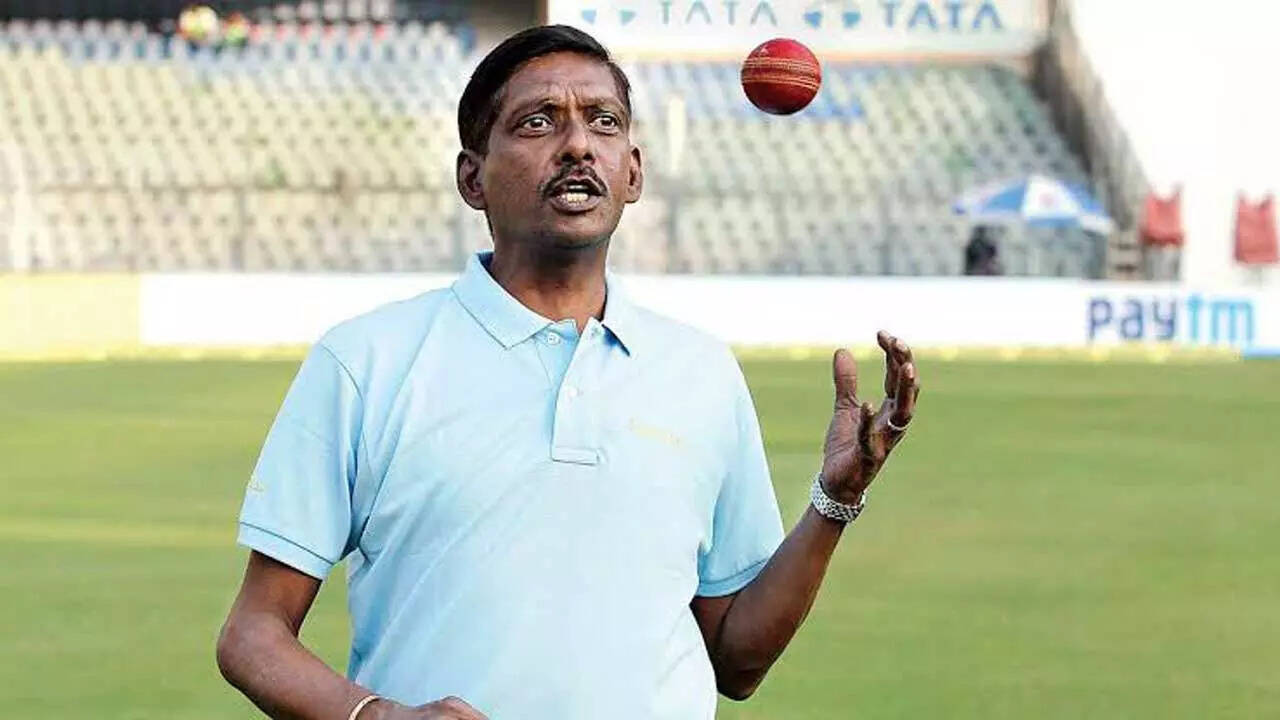 NEW DELHI: Australia's decision to bring in an unheralded off-spinner whose action resembles that of
Ravichandran Ashwin
for their training sessions in Alur has caused a buzz. Their practice sessions a week away from the first Test of the Border-Gavaskar Trophy takes one back to Sachin Tendulkar's now-legendary sessions with former India leg-spinner Laxman Sivaramakrishnan a week before the home series against Australia in March 1998.
While the ploy to use a 'replica' or 'duplicate bowler' for practice is intriguing, Siva offered a peek into what went into the training camp. That entire series, incidentally, was built around the Tendulkar-vsShane Warne rivalry, so Tendulkar was meticulous in his preparations.
"Most people think about the exact purpose of those training sessions. I was never going to be replica of Shane Warne. But what worked for me was that I also had big leg-breaks. One can never replicate the other bowler," Siva told TOI about the camp with Tendulkar at the MRF Pace Foundation in Chennai.
"Those were the days when you didn't have video analysts and exposure to the wide range of videos like you have now. We spoke a lot. He gave me feedback from his experience of facing Warne. Sachin very vividly described the pace off the pitch that Warne could generate.
"Also, he gave me a clear picture of the variation of pace, trajectory and angles Warne used. That's how observant Sachin was. I just tried to implement that," he added.
Planning a training camp was one part of the preparation. But to design specific drills required absolute conviction. Tendulkar knew Warne would be looking to use the rough created outside his leg stump by the likes of Glenn McGrath.
"Sachin had bought new shoes with sharp spikes. He scratched the surface very hard and created the rough. The groundsman was not happy with what we were planning. So, we decided we will use just one pitch for the week-long session. By the third or fourth day, the pitch became very tough to bat on," Siva said.
Siva went on to reveal that Tendulkar was very clear in his mind about what he wanted to develop during that camp.
"He wanted to grow a range of shots that would target anything from fine-leg to mid-wicket. So, he wanted the paddle sweep, the generic sweep and the slog sweep. Those days, there was just one sweep played by batters around the world. It was the hard sweep towards square-leg. Sachin thought of the paddle sweep, that also cut out the risks playing from the rough. He would bat for an hour. It's not the quantity of practice but the quality of it that matters most," he said.
A week after the short camp, Tendulkar unleashed the entire range of sweeps to score a match-winning 155 not out in the second innings of the first Test in Chennai.