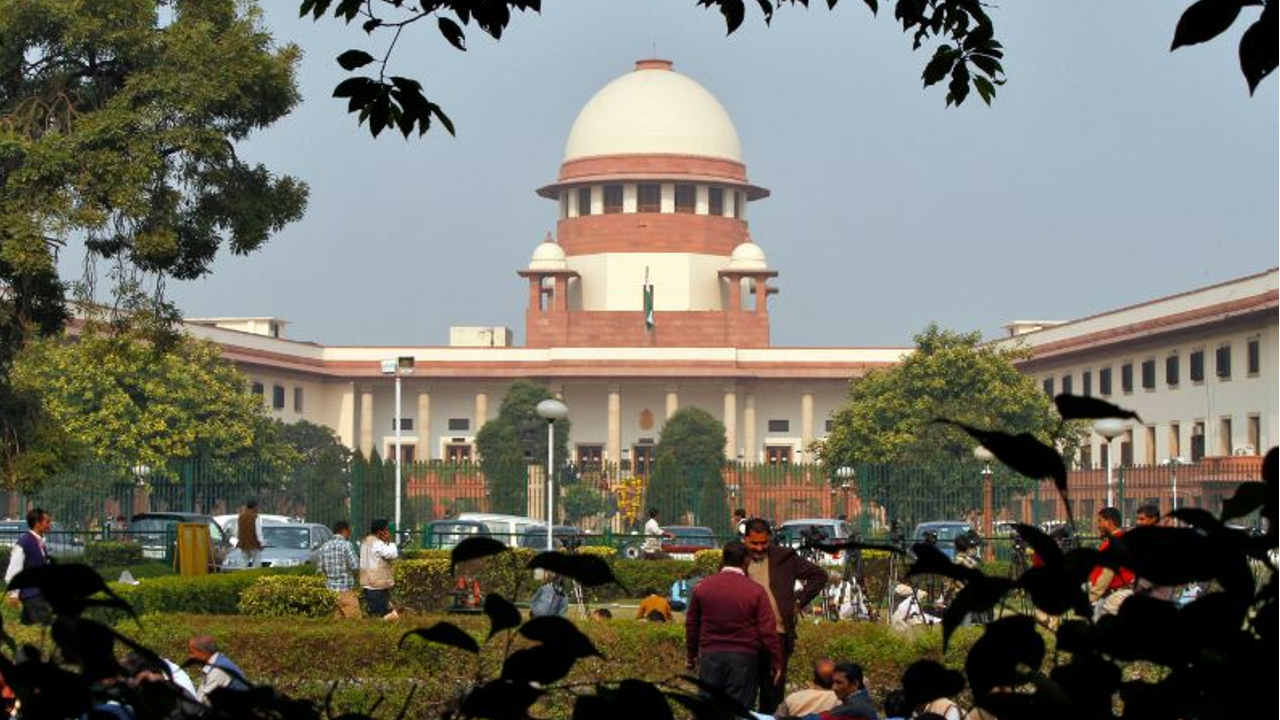 NEW DELHI: Chief Justice of Singapore Sundaresh Menon on Saturday described Indian Supreme Court as the busiest in the world and its judges the hardest working but laid importance on making the justice delivery system user centric and the judge selection solely based on competence and integrity.
CJI D Y Chandrachud, who spoke before Justice Menon delivered the first of the annual lecture series started by the SC, probably provided the statistics for the Singapore CJ's remarks by revealing that in the last three months as many as 12,108 cases were filed in the SC and the Judges disposed 12,471 cases.
While Justice Chandrachud elaborated on the series of initiatives taken by the SC from the 1980s to dilute the strict locus stand requirement to facilitate public spirited persons knock on the doors of the highest court for remedying the rights violations of the marginalised and poor, Justice Menon took it far beyond by saying the courts are not made for judges or lawyers but for litigants and emphasised that in-person litigants must feel comfortable arguing their cases in courts.
62-year-old Justice Menon became Singapore's Attorney General at the age of 48 and the Chief justice at the age of 50. He said distrust, it appears, has become the default emotion of the society. "Trust deficit is the most critical challenge for the judiciary. Courts cannot afford to lose their legitimacy as reliable truth seekers and truth finders. The judgments must be acceptable to the general public as a legitimate finding.," he said, adding for this, the judges must not only be impartial but also possess competence and integrity.
He said litigations are no longer confined to domestic jurisdictions as
global warming
, climate change and green financing are increasingly sneaking into the courtrooms. Traditional case management and adjudication methods would be challenged because of complexities of cases arising from rapid advancement of science and technology.
To meet these challenges, the judges must undergo periodic training to advance and refine the adjudication skill sets and interact with judges of other jurisdictions, he said. However, the rising inequalities across the countries would soon pose a serious challenge to the justice delivery system, unless the underprivileged and marginalised get easy access to the justice system, Justice Menon said.