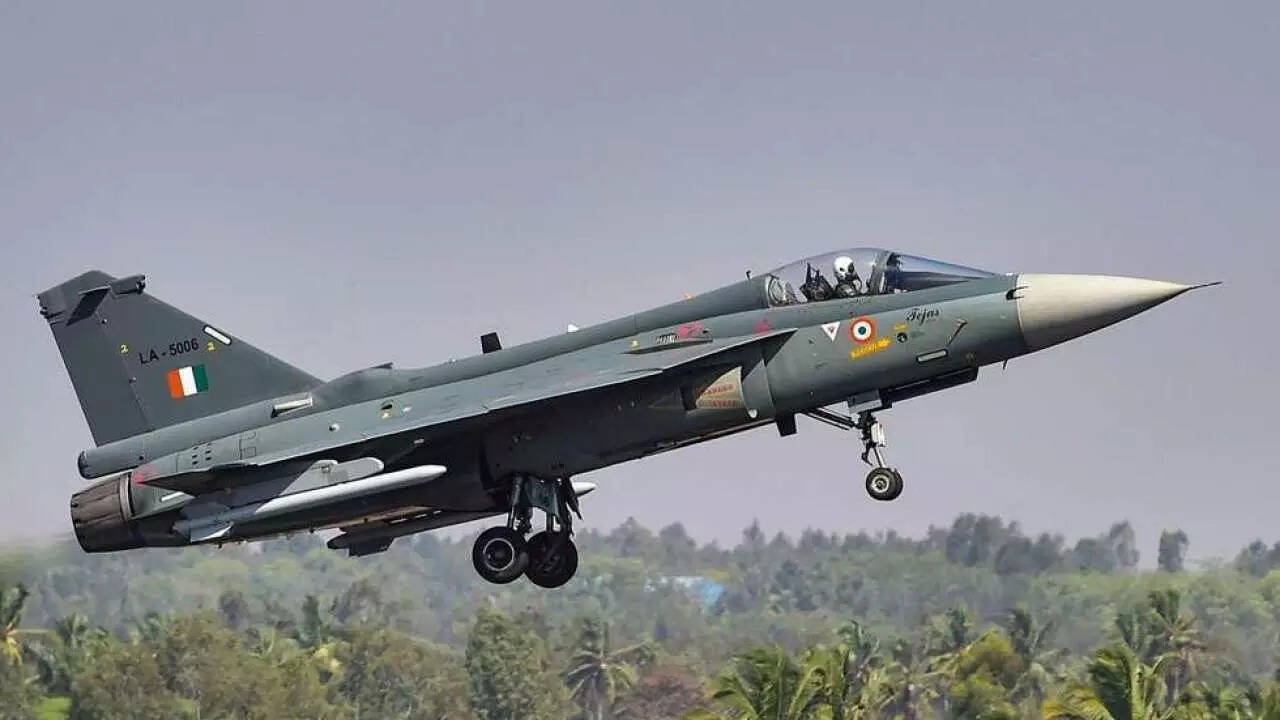 NEW DELHI: The indigenously developed Tejas aircraft will make its debut at a foreign military wargame during Exercise Desert Flag, which will be held in the United Arab Emirates (UAE) between February 27 and March 17.
An Indian Air Force contingent comprising 110 air warriors has arrived at UAE's Al Dahfra air base, officials said.
The IAF would be participating with five Tejas Light Combat Aircraft and two C-17 Globemaster III aircraft.
"This is the first occasion when the LCA Tejas shall participate in an international flying exercise outside India," said an official.
Exercise Desert Flag is a multilateral air exercise in which air forces from the UAE, France, Kuwait, Australia, the UK, Bahrain, Morocco, Spain, Republic of Korea, and the US will be participating.
"The aim of the exercise is to participate in diverse fighter engagements and learn from the best practices of various air forces," the official said.
Tejas, manufactured by Hindustan Aeronautics Ltd, is a single-engine and highly agile multi-role supersonic fighter aircraft capable of operating in high-threat air environments.
(With inputs from agencies)