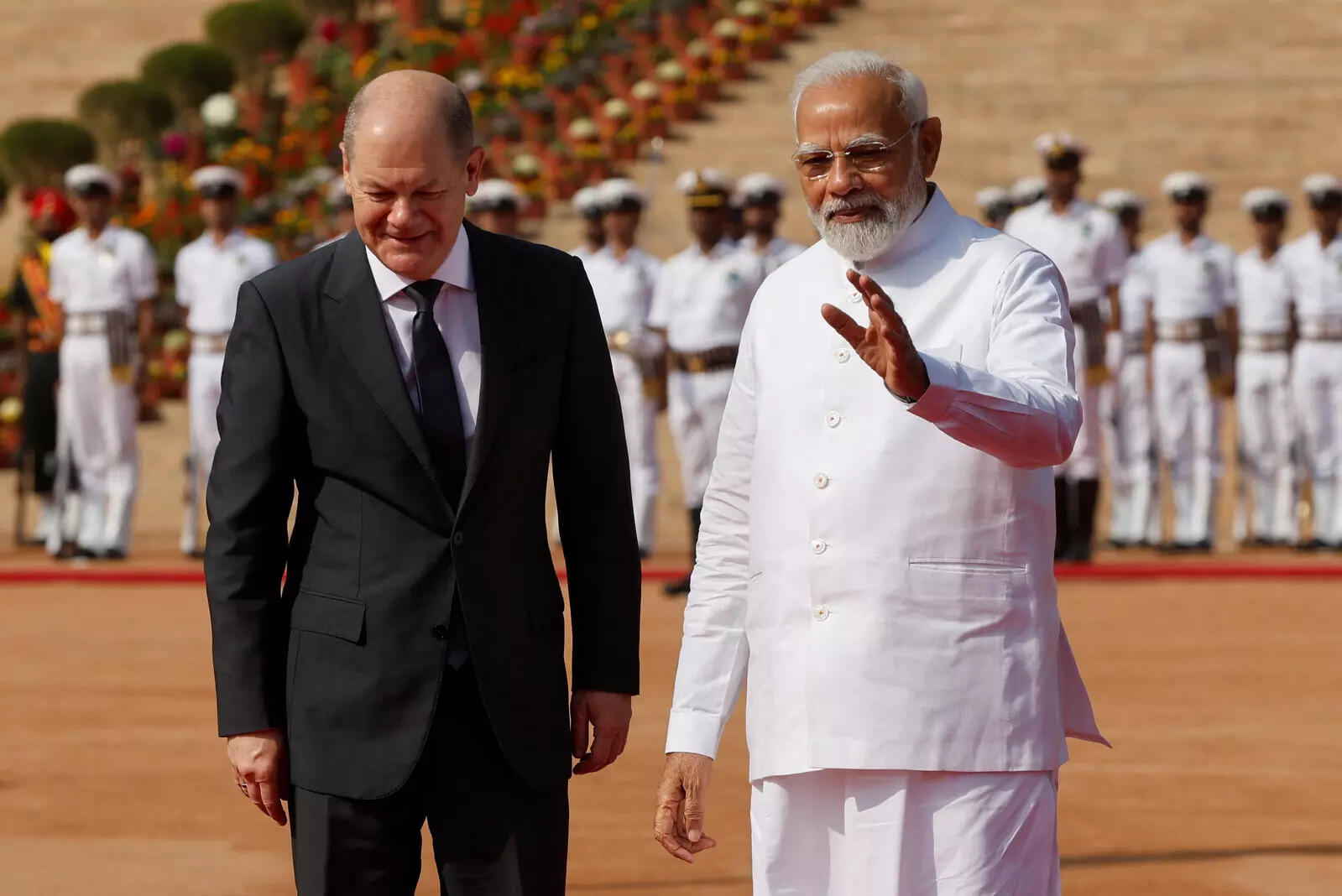 NEW DELHI: German chancellor Olaf Scholz strongly backed the India-EU free trade agreement currently under negotiations, saying he will personally intervene to ensure that the negotiations don't drag on.
Scholz said he and Prime Minister Narendra Modi were committed to finalising the deal. "We want to further deepen trade ties between the European Union and India and this is why we speak strongly for the FTA. It is an important topic and I will get personally involved to ensure that this does not drag on," Scholz said. In an interview to TOI ahead of his arrival, Scholz had said a future balanced, ambitious, comprehensive and mutually beneficial trade and investment agreement between India and the EU will benefit both and that's why Germany was strongly supporting the negotiations.
In defence cooperation, reacting to reports that Germany is pursuing a $5. 2 billion submarine deal, foreign secretary Vinay Kwatra said the proposed agreement for six submarines was still being discussed. "It is yet to be finally determined," he said, while stressing the significance of co-design and co-development for any such deal.
Modi said the business delegation that came with Scholz and Indian business leaders had a successful meeting, and some "good and important" agreements were also signed. "We also got to hear useful thoughts and suggestions from industry leaders of both countries, on topics like digital transformation, FinTech, IT, telecom and diversification of supply chains," said the PM.
While there was no joint statement after the state visit, the two countries issued a vision document for enhancing cooperation in innovation and technology.
"Along with being our largest trading partner in Europe, Germany is also a key source of investment in India. Today, due to 'Make in India' and 'Aatmanirbhar Bharat' campaign, new opportunities are opening up in all sectors in India. The interest shown by Germany in these opportunities is very encouraging for us," said Modi.