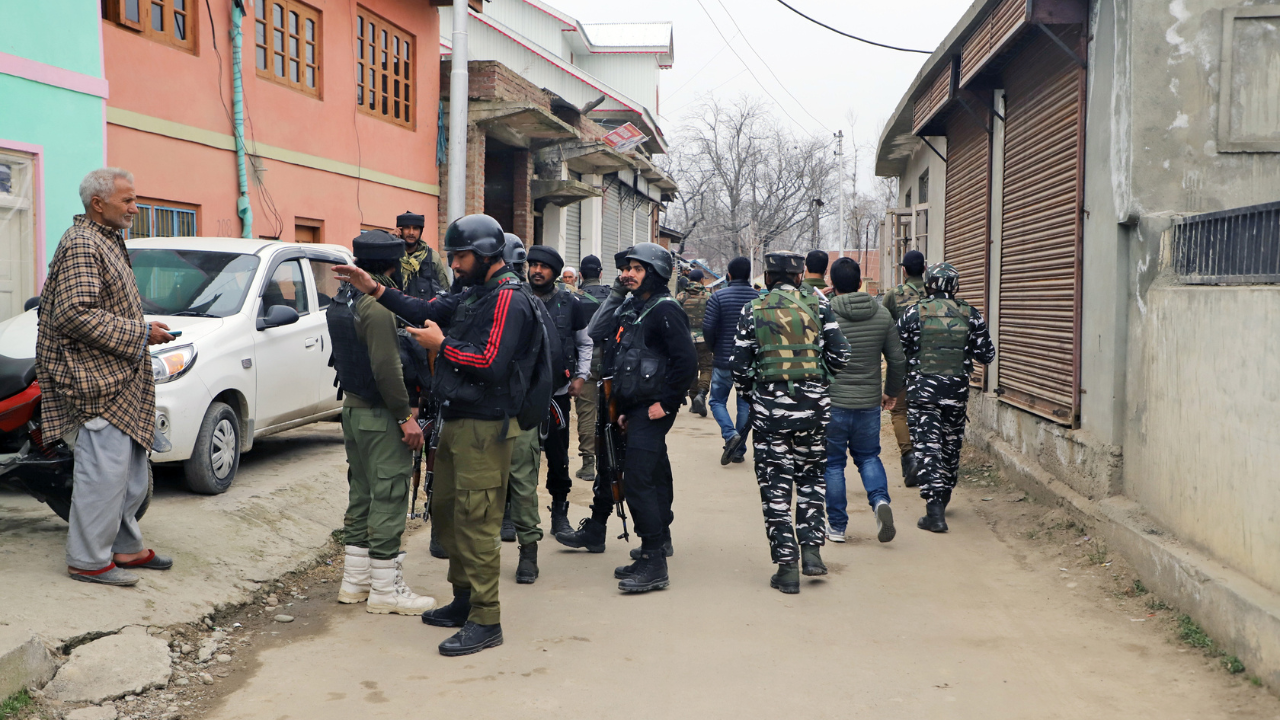 SRINAGAR: Hours after terrorists shot dead Sanjay Kumar Sharma, a Pulwama-based Kashmiri Pandit, on Sunday, police said the killers would be caught and punished soon. "We are acting swiftly and probing," said DIG (south Kashmir) Rayees Muhammad Bhat.
LG Manoj Sinha offered his condolences to the bereaved family and asserted that security forces have been given a free hand to "combat such acts of terrorism firmly and decisively".
Kashmiri Pandits, as well as locals in Pulwama, reacted quickly and protested against the killing. "Govt and BJIndia can't handle 75 lakh Kashmiri Population and want to control POK and Balochistan. Kashmiri Pandits are killed like dogs in Kashmir and @HMO India and @office of LG J&K sensor the information that Kashmir (is the) most dangerous place for KPs in this world," tweeted Kashmiri Pandit Sangarsh Samiti.
The 19 civilians killed in J&K in 2022 include five Kashmiri Pandits, three rural representatives or sarpanches, a woman singer, a bank manager from Rajasthan, and a salesman from Jammu apart from eight migrant labourers. About ten migrant workers were wounded in the attacks. Protests followed each murder, with Kashmiri Pandits accusing the government of using them as "cannon fodder" to push through its resettlement and jobs programme for the community without making necessary security arrangements.
Political parties condemned Sunday's killing. BJP staged an anti-Pakistan protest in Jammu, while its J&K unit vice-president Yudhvir Sethi said: "The Modi government has zero tolerance for such violence and would deal with them with an iron hand." Congress called the attack cowardly and said it is painful that minorities and other innocents are becoming victims of targeted killings despite the government making repeated claims that peace has returned to Kashmir.
With inputs from Sanjay Khajuria from Jammu