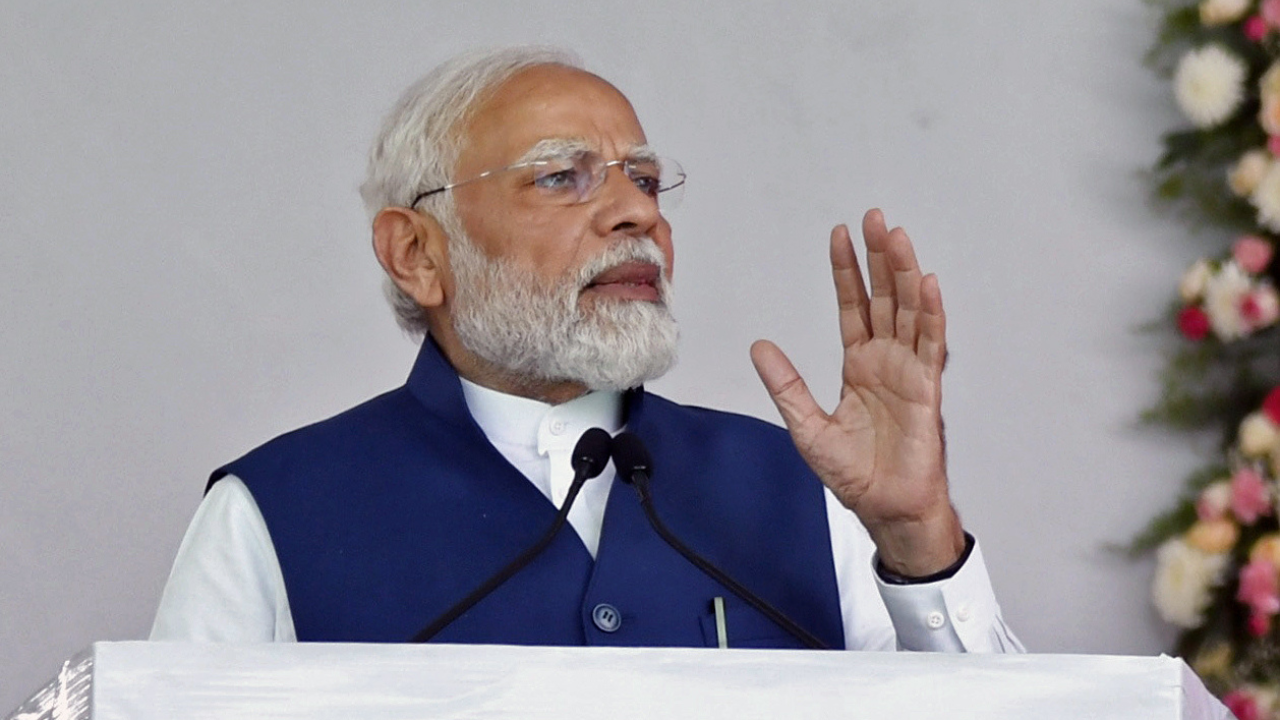 SHIVAMOGGA/BELAGAVI: PM Modi on Monday said Air India symbolised the potential of a New India, moving far away from an image associated with a failed business model and scams during the UPA regime to one marking a blistering pace of growth.
He said the Centre's policies have pushed for airports in smaller cities. "While the country had 74 airports from Independence until 2014, the same number of airports have been added in the last nine years connecting smaller cities," he added.
In Belagavi, the PM released the 13th instalment of the Pradhan Mantri Kisan Samman Nidhi (PM-KISAN) worth over Rs 16,800 crore under the scheme that was launched in 2019. All landholding farmer families across the country are provided income support of Rs 6,000 in three instalments of Rs 2,000 each, every four months. "Today, Rs 16,000 crore has been transferred to the accounts of farmers across India with just a click of a button. If it had been Congress Raj, what would have happened? Rs 12,000-13,000 crore would have gone. But this is the Modi government. Every paisa is yours," Modi said. "States that will reduce the use of chemical fertilisers in farming will get due support from the central government," he added.
The PM also stated that the government plans to blend 20% ethanol into gasoline in the coming days, which will help sugarcane farmers increase their income. He said his government is promoting organic farming and the production of millets. "We are attempting to modernise agricultural process and prepare the farming sector for the future. Direct benefit transfers wouldn't have been possible without Jan Dhan bank accounts and linking people's mobile numbers and Aadhaar cards" he said.