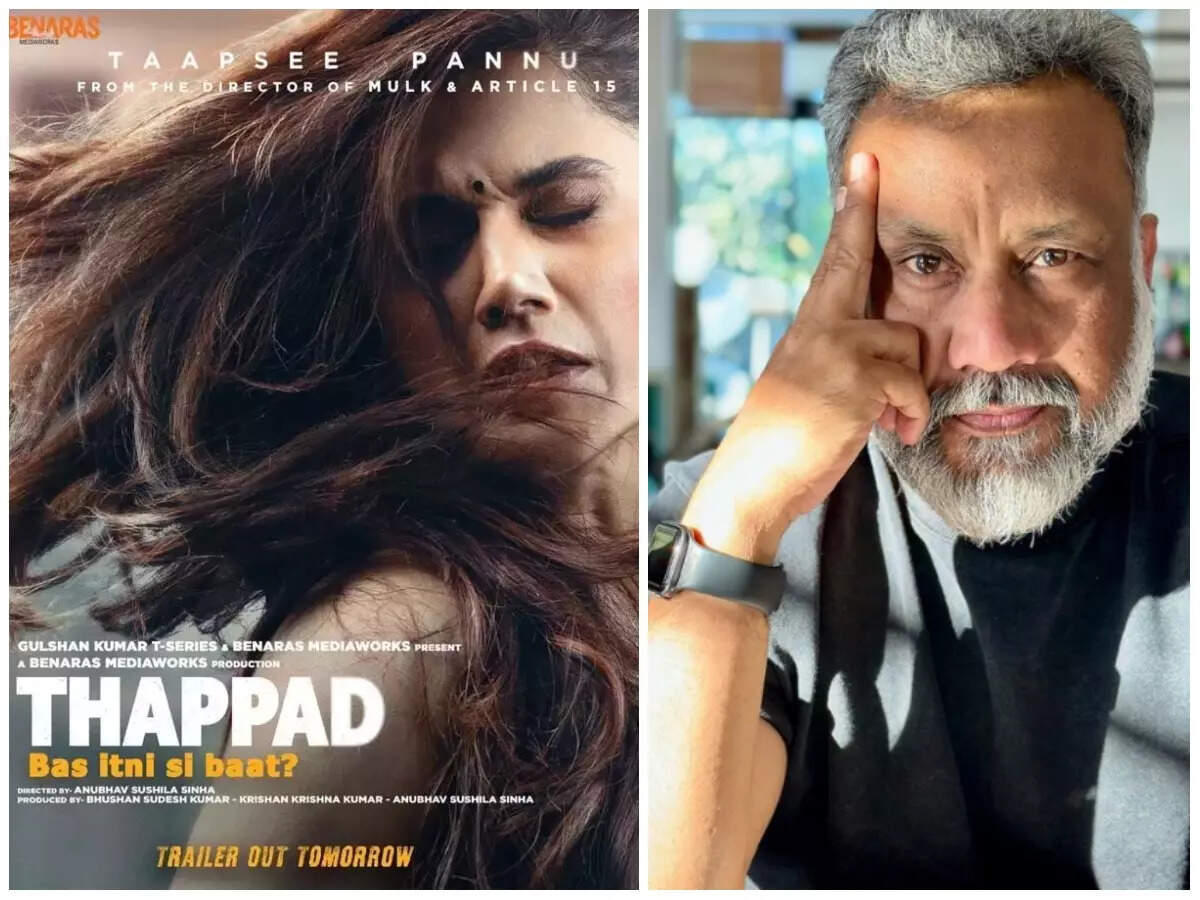 The issue in
Anubhav Sinha
's Thappad is ostensibly solvable. A well-settled housewife Amrita (Taapsee Pannu) from an upper-middleclass Delhi family takes a slap from her husband very personally. The husband is bewildered by what he sees as her overreaction.
"Ek thappad hi to tha!" Amrita's husband Vikram keeps mumbling in rote, driving in the point of how monstrously, organically entitled men in our country have become. Driven by the dearth of reality checks, the rules that regulate and normalize male dominance have become acceptable behaviour in even the more enlightened sections of our creaky social set-up.
Thappad belongs to the ladies: Geetika Vidya, Maya Sarao (her husband's ill-etched role is a minor aberration), Tanve Azmi and above all Taapsee Pannu, who brings to her hurt wife's role a heroic dignity and a distant poignancy. These ladies distil themselves in a performance of screaming silences. Dare we say that any other contemporary actress can equal the sheer persuasive power of Taapsee's performance.
Just who is Thappad's maker Anubhav Sinha? There is an Anubhav Sinha, who directed lightweight confectionery like Tum Bin and Dus. He existed from 2001 to 2016, when he made his final fluff, Tum Bin 2.
Then something happened. Anubhav Sinha transformed into a completely different filmmaker, a socio-politically relevant storyteller, who would probably laugh at the bloke who directed Cash and RA.One.
When this new avatar showed up in Mulk in 2018, Anubhav seemed as stunned as we were. "I don't know what happened to me. I just felt the need to change. And I did. It was clear to me that I couldn't continue living with the director who made Tum Bin and Aapko Pehle Bhi Kahin Dekha Hai", he had said.
Mulk was followed by Article 15 in 2019. It was easily the most thought-provoking and illuminating film of the year. With Thappad, Anubhav proved himself one of the most acclaimed filmmakers in the country. In these troubled times of gagged creativity, Anubhav Sinha's cinematic voice must be heard loud and clear.
This is a man who converts the currency of politics into timeless poetry.