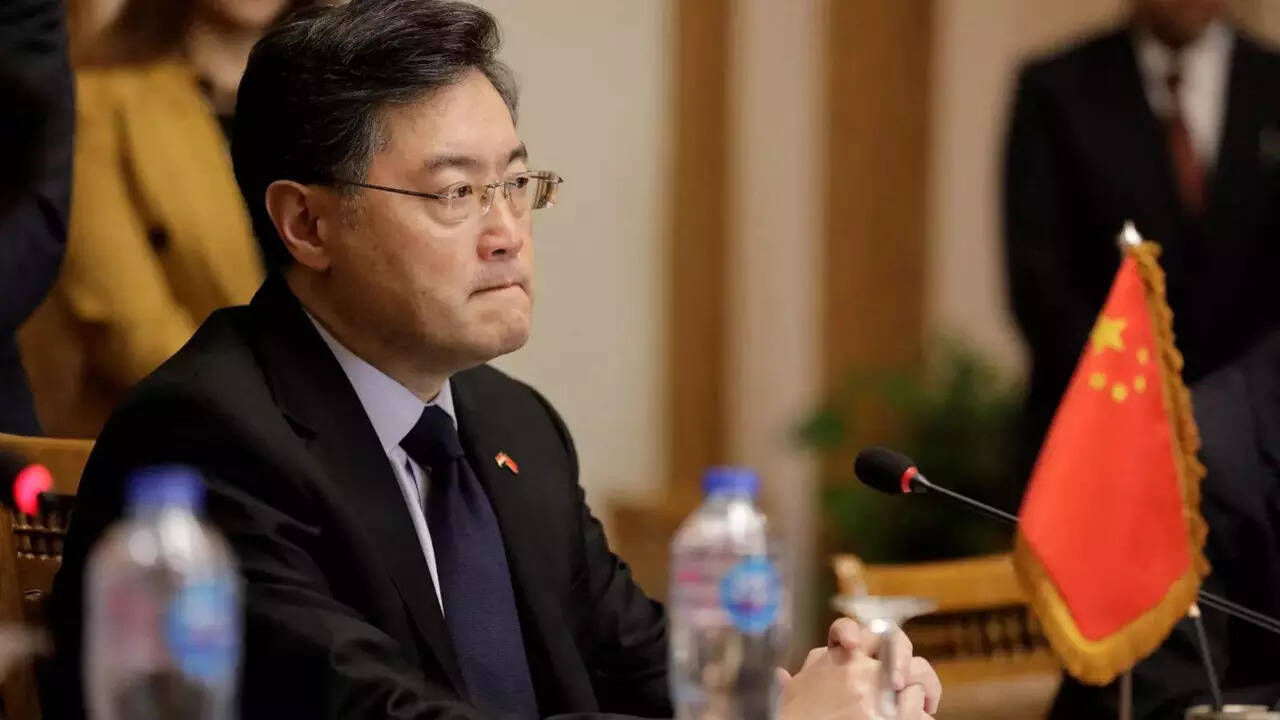 NEW DELHI: NEW DELHI: China on Tuesday confirmed that its foreign minister Qin Gang will be visiting India on the sidelines of the G20 Foreign Ministers' Meeting in March.
During a press briefing, Mao Ning, an official in the Chinese foreign ministry said – "The G20 should focus on prominent challenges in the global economy. China stands ready to work with all parties to ensure the G20 foreign ministers' meeting sends a positive signal on multilateralism."
The Chinese foreign minister's visit comes just days after India said it will send a strong message to the Chinese government warning them over increased aggression at the LAC.
Union external minister S Jaishankar is expected to have a bilateral meeting with his Chinese counterpart at the meet, during which the Chinese minister will be given a clear message that the normal relations between India and China cannot be restored without peace, tranquility and normalcy at LAC.
His visit to India will be the first by the Chinese foreign minister after his predecessor Wang Yi's visit to New Delhi in 2019.
Notably, the relations between the two countries soured ever since the eastern Ladakh military standoff between the two countries in May 2020.
India and China have held 17 high-level military commanders talks to resolve the standoff.
G20 Foreign Ministers Meeting
The G20 Foreign Ministers Meeting will take place in physical format from March 1-2, 2023 in Delhi under India's presidency.
India assumed the Presidency of the G20 on December 1, last year.
PM Modi is expected to deliver an address to the foreign ministers of the member countries of G20. He is also likely to speak on India's growing influence globally at the meet.
The global meeting of the foreign ministers comes days after a meeting of finance chiefs of the bloc in Bengaluru.
The G20 members countries include Argentina, Australia, Brazil, Canada, China, France, Germany, India, Indonesia, Italy, Japan, South Korea, Mexico, Russia, Saudi Arabia, South Africa, Turkey, the UK, and the USA.
(With inputs from agencies)