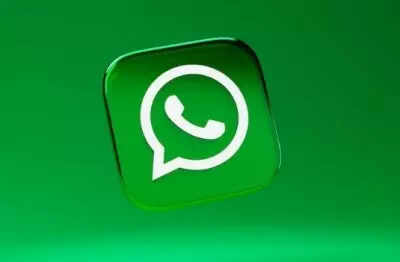 WhatsApp introduced Sticker support back in 2018 and since its inception, the instant messaging platform has introduced a couple of first-party stickers packs for users. In addition to this, the platform has always allowed users to create custom sticker packs. However, the custom sticker-making process wasn't natively built into the app and required users to rely on several third-party apps to add stickers on WhatsApp.
WABetaInfo, the website that tracks changes in WhatsApp, has reported that WhatsApp has silently added a new feature to the iOS version of the app that allows users to quickly convert their gallery photos into WhatsApp stickers without the need for any third-party app.
According to the report, the feature is available with the WhatsApp iPhone version 23.3.77 and is now available for download via Apple App Store.
WhatsApp gets native custom sticker maker on iPhone: How it works
With the introduction of this new feature, users can simply choose a photo from their iPhone album and convert it into a WhatsApp sticker. But, things aren't as simple as it sounds.
WhatsApp hasn't exactly added any specific option for custom stickers. It basically relies on iOS 16's API that separates the subject from an image by long pressing on it and drag and drop gestures.
Once the subject is separated, users can drag and drop it in a WhatsApp conversation to convert it into a sticker.
All that said, the feature only works with iPhones running iOS 16 operating system. Older versions of iOS do not have this feature and hence WhatsApp new feature won't be on devices running iOS 15 or older.
How to create custom WhatsApp sticker from a photo
Open the Photos app on your iPhone
Select a photo and tap and hold on it to separate the subject from the image
Now, drag and drop the subject into any WhatsApp conversation
Once done, WhatsApp will ask you if you want to convert this into a sticker.
Once a sticker is created, it stays in the WhatsApp sticker collection and can be used again for other conversations.