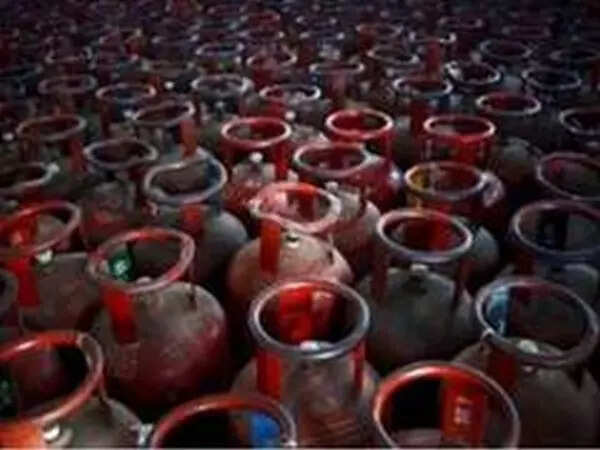 NEW DELHI: State-run fuel retailers on Wednesday raised domestic LPG — liquefied petroleum gas or cooking fuel supplied to households in 14.2-kg refills — prices by Rs 50, marking the fist increase since July last year on hardening benchmark rates.
Rates of 19-kg commercial refills used by neighbourhood eateries, caterers and hotels were also raised by Rs 350.50 to Rs 2119.50 in Delhi. The rates in other vary according to local levies.
But there was relief for airlines as jet fuel rates were cut by 4%. Since fuel accounts for 40% of their operational expenses, the reduction will help boost bottom lines amid booming business.
Since the government controls the domestic LPG prices, the increase sparked a howl of protest from netizens and the opposition parties, who pointed to street protests by
BJP
leaders, including Smriti Irani, against price increases affected during the UPA rule.
The government stopped the subsidy on domestic LPG consumer since June 2020 as the oil price crash following demand destruction in the wake of worldwide Covid lockdowns wiped out the gap with benchmark rates.
The prices were raised several times through 2021 and 2020 as oil prices bounced back, but the increases were not enough to cover the gap with benchmark rates. The government, instead of resuming the subsidy, chose to give retailers a one-time grant of Rs 22,000 crore to compensate for the losses.
Petrol and diesel prices now remain unchanged for 11 months, a record of sorts since the market was fully deregulated in October 2014 prices. The long freeze on motor fuel prices have hemorrhaged retailers heavily. The three state-run retailers —
IndianOil
, Bharat Petroleum and Hindustan Petroleum — posted a combined loss of Rs 21,000 crore in the April-September half of the fiscal. Their losses have come down sharply with the softening of oil prices and absence of major market volatility, but they are still losing small amount on sale of diesel.