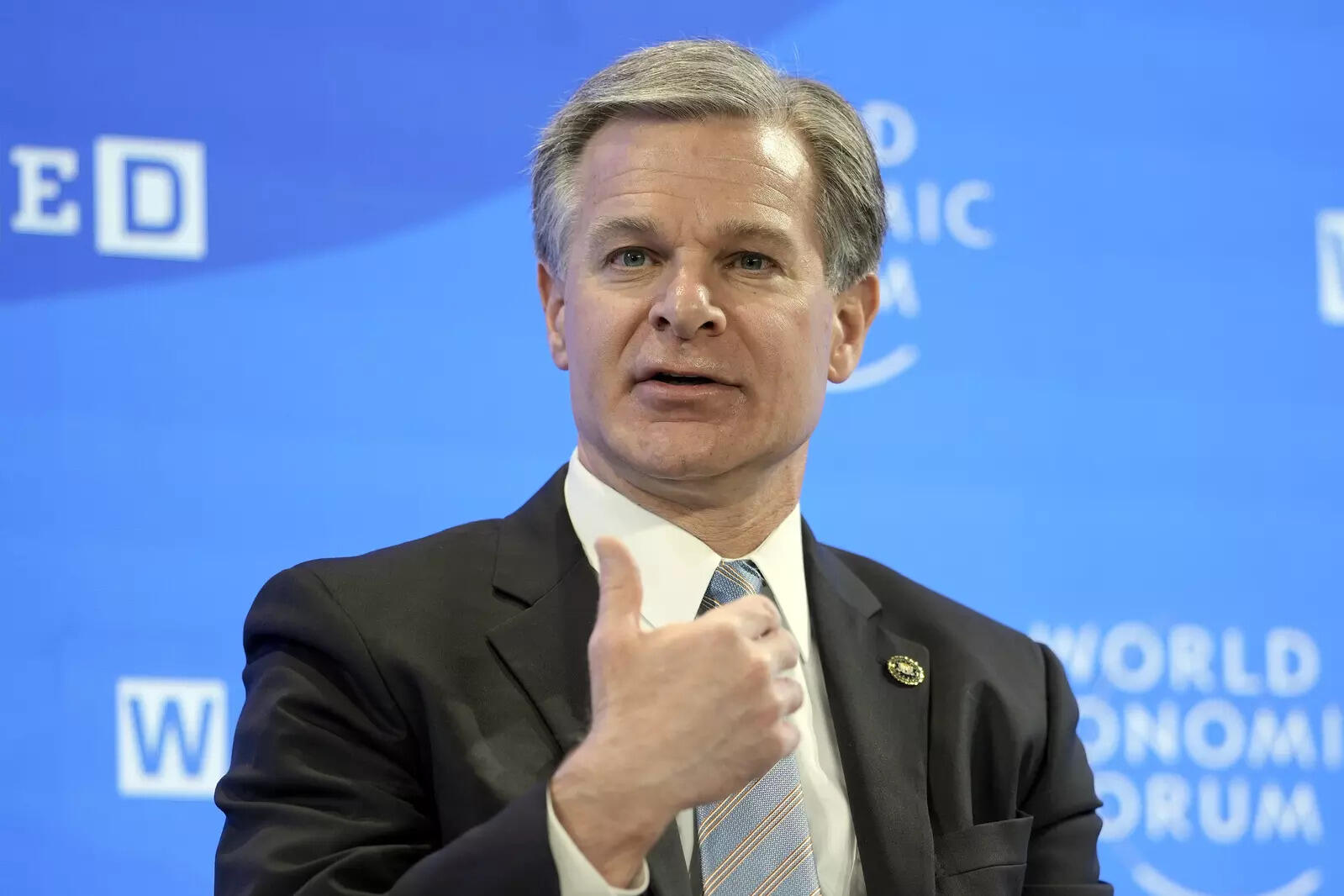 WASHINGTON: According to
FBI
director Christopher Wray, it is highly likely that a leak from a laboratory in Wuhan, China caused the Covid-19 pandemic. Wray made the claim during an interview with Fox News.
"The FBI has for quite some time now assessed that the origins of the pandemic are most likely a potential lab incident in Wuhan," Wray told the Fox News.
Wray said that he could not disclose many details about the FBI's assessment due to classification, but he accused the Chinese government of obstructing and confusing efforts by the US and other countries to uncover the truth about the pandemic's origins.
The FBI chief's statement comes after a report by the Wall Street Journal, stating that the US Energy Department has assessed with low confidence that the pandemic resulted from an unintended lab leak in China. However, four other agencies and a national intelligence panel still believe that the pandemic's origins were most likely natural transmission, with two agencies remaining undecided.
Despite these different assessments, White House national security spokesman John Kirby stated that the US government has yet to reach a definitive conclusion and consensus on the pandemic's origins.
When asked about the Wall Street Journal report, China's foreign ministry referred to a WHO-China report that suggests the pandemic had a natural origin rather than a lab leak.
Some scientists are open to the lab-leak theory, but many scientists believe the virus came from animals, mutated, and jumped into people — as has happened in the past with viruses.
Alina Chan, a molecular biologist at the Broad Institute of Massachusetts Institute of Technology and Harvard, said she isn't sure what new intelligence the agencies had, but "it's reasonable to infer" it relates to activities at the Wuhan Institute of Virology in China. She said a 2018 research proposal co-authored by scientists there and their US collaborators "essentially described a blueprint for Covid-like viruses."
"Less than two years later, such a virus was causing an outbreak in the city," she said.
The Wuhan institute had been studying coronaviruses for years, in part because of widespread concerns — tracing back to SARS — that coronaviruses could be the source of the next pandemic.
(With inputs from agencies)