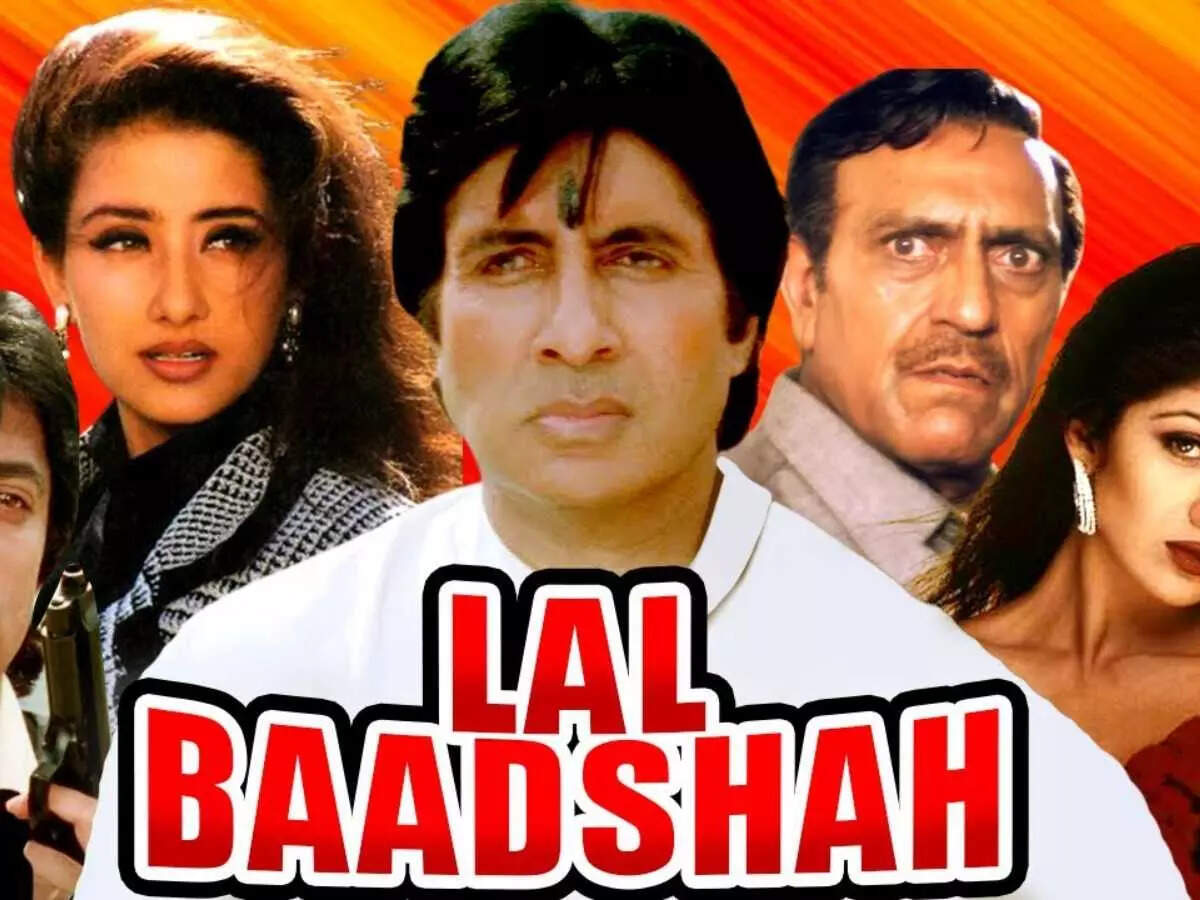 Sometimes in life what you do wrong can also be the beginning of what you do right. In the closing years of the last millennium,
Amitabh Bachchan
was caught in a transitional crisis. Should he continue playing the conventional romantic leading man or switch to roles more commensurate with his age?
This identity crisis had deepened with film like Sooryavansham (a flop in theatres which later became a retro-blockbuster), Aaj Ka Arjun and Lal Badshah, exposing the superstar's very real age crisis.
KC Bokadia's Lal Badshah, which released 24 years ago on March 5, was specially embarrassing. In the infamous film Mr Bachchan, in a double role was seen romancing Manisha Koirala and Shilpa Shetty who are a good thirty years his junior.
The Govinda-like dance moves in Aadesh Shrivastava's composition Dhanno Ki Aankh Sharaabi Laage had the nation squirming in embarrassment.
Many years later Bokadia defended his contribution to the mega-star's transitional trauma. He had said, "Both my pictures Aaj Ka Arjun and Lal Badshah made big money. Since Bachchanji played a Bihari character in Lal Badshah the picture was a superhit in Bihar. We were planning a number of other projects."
Luckily, after Lal Badshah Mr B saw red. As he revealed in a past interaction, "I took a deep breath and did some urgent self-searching. I had signed no new films. I walked from my home to Mr Yash Chopra's bungalow and very honestly told him I needed a job.That's how Mohabbatein happened."
And that's when Mr B's second innings began. If Bokadia had his way the super-actor would have perhaps continued playing the romantic lead with monstrously mismatched co-stars.