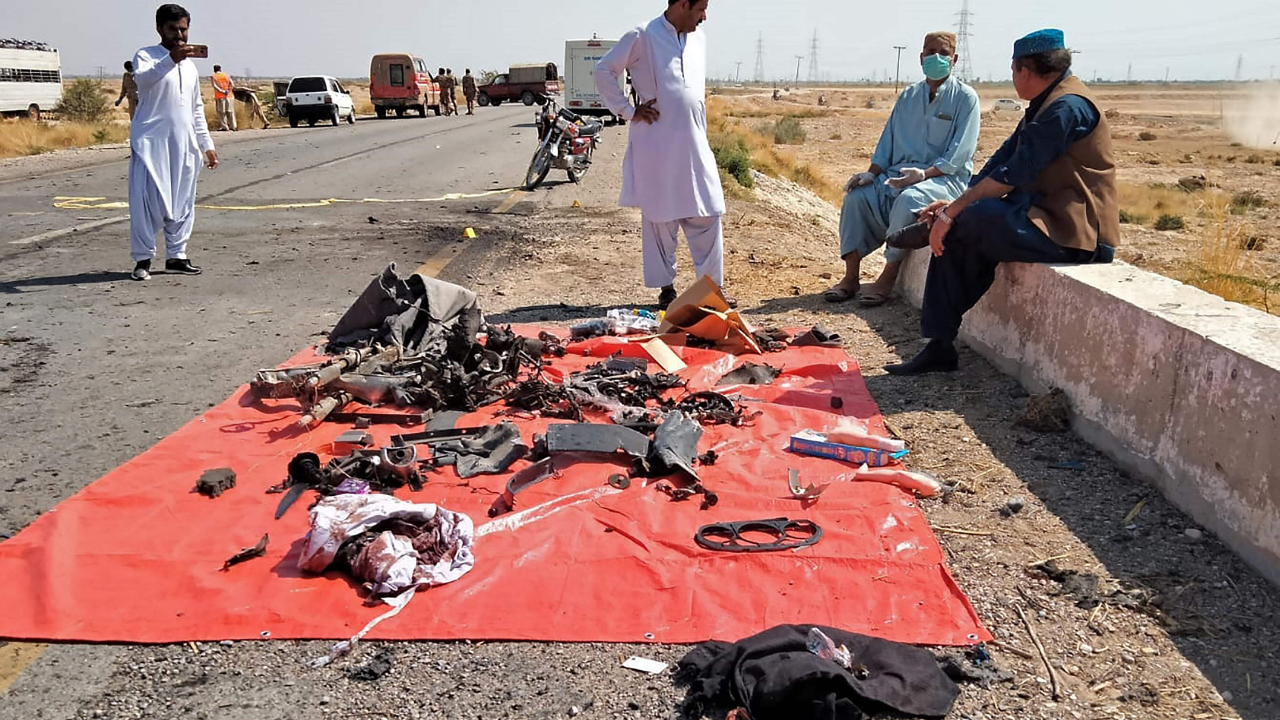 ISLAMABAD: At least eight security officers and a civilian were killed and 13 more people wounded Monday when a suicide bomber triggered an explosion by ramming his motorcycle into a police truck in Pakistan's restive southwestern Balochistan province.
The blast was reported from Dhadar tehsil of Kacchi district, about 150km east of Quetta, the provincial capital.
Interior minister Rana Sanaullah said the police van was targeted when it was returning to Quetta from Dhadar, where the Balochistan Constabulary personnel — a department of the provincial police force that guards important events and sensitive areas, including jails — was posted for a cultural festival in Sibi city.
Agha Samiullah, the deputy commissioner of Kachhi district, said the truck was carrying 22 members of the Balochistan Constabulary. The wounded, three of them in a critical condition, were shifted to Combined Military Hospital in Sibi. "We fear the death toll will increase to double digits," said Mehmood Notezai, a senior police officer in Kachhi.
It is unclear who is behind the suicide bombing as several separatist groups in Balochistan have been fighting the government for decades. The Pakistani Taliban had claimed responsibility for a number of similar attacks in the past.
Pakistan has not succeeded in its effort to address its worsening security situation. Last month, a bomb blast in Balochistan's Barkhan city killed five people and wounded 14. In January, at least 13 people were wounded after an explosion in a passenger train in the province's Bolan district.
PM
Shehbaz Sharif
condemned the attack, calling it a part of "nefarious designs to create instability in the country". "All such conspiracies will be made unsuccessful with the public's support," Balochistan CM Mir Abdul Qudoos Bizenjo said in a statement.
Monday's blast follows attacks in Khyber Pakhtunkhwa province in the northwest and areas bordering Afghanistan. Since talks with the outlawed Tehreek-i-Taliban Pakistan (TTP) broke down in November last year, the group has intensified its attacks. Insurgents in Balochistan have also stepped up their violent activities.
TTP had boasted of carrying out 29 attacks in February by releasing a list containing date, location and other information about each strike.