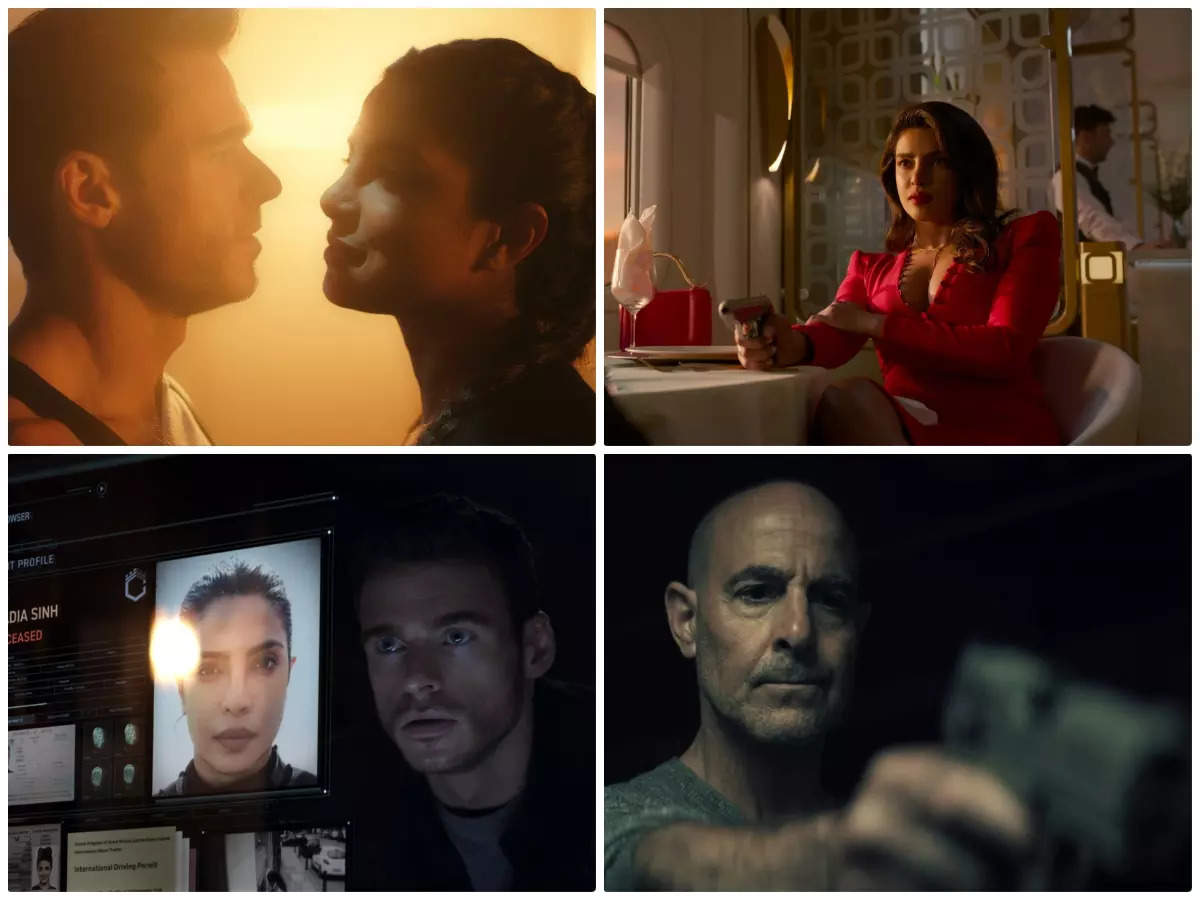 Enter a new age of espionage with the long-awaited Russo Brothers' high-stakes global spy thriller 'Citadel' starring Priyanka Chopra Jonas and
Richard Madden
in the lead along with
Stanley Tucci
.
"You need to remember the past, to save the future," says Tucci as he spearheads a mission to take on Manticore, a powerful syndicate manipulating the world.
The trailer introduces the audience to the world of Citadel, an independent global spy agency, tasked to uphold the safety and security of all people, until it was destroyed by operatives of the Manticore syndicate. It stars Richard as Mason Kane, a highly skilled Tier-One agent who narrowly escapes with his life, but not without having his memory wiped.
Priyanka, plays Nadia, also an elite spy, who on reuniting with Mason – her former partner – eight years after the fall of Citadel, embarks on a mission to stop Manticore, all while contending with a relationship built on secrets, lies, and a dangerous-yet-undying love.
Tucci plays Bernard Orlick, Citadel's tech genius, who has developed systems and new technology to ensure the organization's supremacy worldwide and to take down terrorist organizations and nefarious state governments. Later in his life, Orlick grew close to Kane, forming a father/son bond with the younger spy.
The cast also includes Lesley Manville, Osy Ikhile, Ashleigh Cummings, Roland Moller, and Caoilinn Springall.
Touted to be the beginning of a new kind of espionage universe, Citadel will bring to screens interconnected stories that traverse the globe. The Prime Video series marks the first time a web series will showcase interconnected stories originating outside of the US and from across the globe.
Each Citadel series is locally created, produced, and filmed in-region, and stars top talent, forming a distinct global franchise. Series are already underway in Italy with Matilda De Angelis in the lead and in India with Varun Dhawan and Samantha Ruth Prabhu in lead roles.
The first season of Citadel consists of six episodes with two episodes premiering on April 28, and one episode rolling out weekly through May 26.