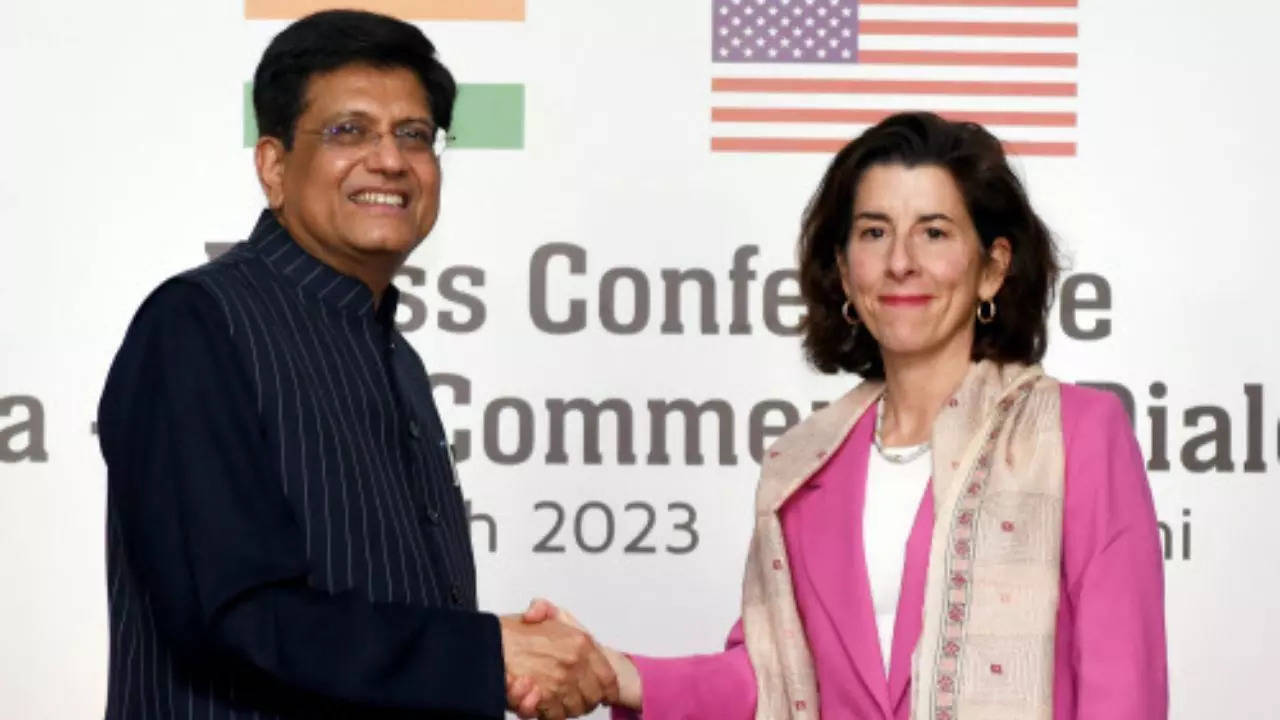 NEW DELHI: The government will wait for more clarity on the proposed trade pillar under the Indo-Pacific Economic Framework (IPEF) before committing to join talks, amid a fresh pitch by the US, suggesting that the an agreement within the group could help push more investments into the country.
IPEFis engaging on four pillars — trade, supply chains, clean energy and infrastructure and tax and anti-corruption — with New Delhi engaged in all pillars other than trade. While the US has made it clear that it is for India to decide how it wants to move, the government wants the details to be known before committing to engage in discussions.
US commerce secretary Gina Raimondo, who was upbeat on American companies investing in India, said that fund flow could get a further fillip due to IPEF. Some of those announcements are expected from the 10 companies whose CEOs have travelled with her for the forum.
"The minister (Piyush Goyal) and the secretary (Raimondo) noted that deepening economic engagement among IPEF partner countries is crucial for continued inclusive growth, peace, and prosperity in the Indo-Pacific region. They shared the conviction that IPEF will bring tangible benefits from enhanced investments flows; development of infrastructure, connectivity, and more resilient supply chains; facilitation of the clean economy transition to IPEF partner countries and the region at large; and strengthening of anti-corruption efforts and tax administration," said a joint statement issued after the dialogue .
Piyush Goyal and his American counterpart have also identified several new areas of cooperation including MSMEs, developing standards and committed to supporting more travel from both sides as it supports post-pandemic recovery.