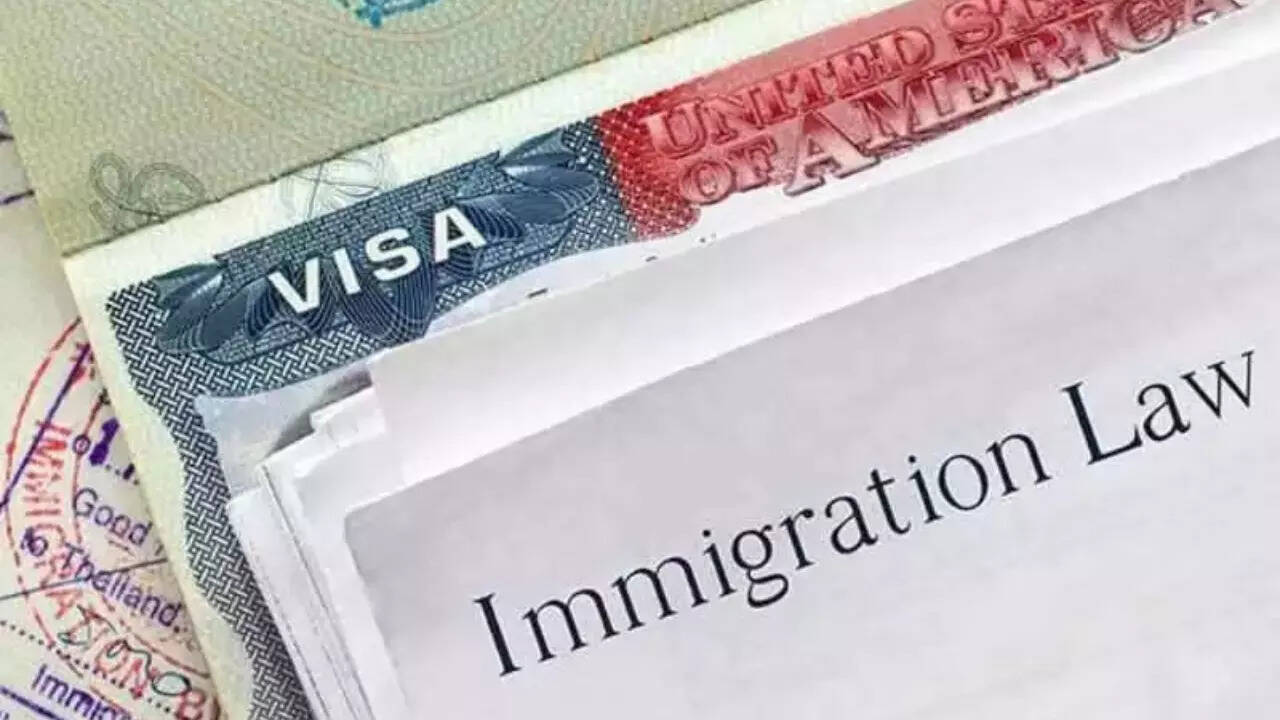 Ajay Bhutoria, a commissioner and prominent member of the Indian American community in Silicon Valley, presented two recommendations at an important meeting of US President Joe
Biden
's Advisory Commission on Asian Americans, Native Hawaiians and Pacific Islanders on Tuesday.
The recommendations, if accepted, will come as a big relief for thousands of Indians living and working in the US on temporary H-1B work permits and facing long delays in getting permanent residence or green cards.
While one of the recommendations during the commission meeting, highlighting the challenges faced by H-1B visa holders in the United States, proposed that the Department of Homeland Security's US Citizenship and Immigration Services (DHS USCIS) grant employment authorisation documents (EADs) and travel documents to individuals who have approved I-140 employment-based visa petitions in the EB-1, EB-2, EB-3 categories, and have been waiting in the visa backlog for five or more years, regardless of whether they have filed applications for adjustment of status; the other was to extend the grace period to leave the US, for H-1B visa holders who lose their jobs, from 60 days to 180 days.
In view of the big technology companies in the US laying off thousands of workers; the extension will provide affected employees, who face the additional problem of going out of visa status when they lose their jobs, with more time to find new employment opportunities without the fear of losing their status in the United States.
In his presentation, Bhutoria, who is a strong advocate for fair immigration policies, highlighted the significant challenges faced by H-1B workers who are laid off from their jobs. The current 60-day grace period presents numerous hurdles, including finding a new job within a tight timeframe, complex paperwork for transferring H-1B status, and delays in processing at USCIS. As a result, many H-1B workers are being forced to leave the United States. On this recommendation, Bhutoria strongly advocated for the extension of the grace period, citing the need to support highly skilled tech employees who are essential to the economic growth of the United States.
The extension would also provide affected employees with more time to navigate the complex and time-consuming process of finding new employment opportunities and transferring their H-1B status to new employers.
This recommendation was met with great enthusiasm by the members of the President's advisory commission who recognised the importance of supporting and retaining highly skilled technology employees, and the extension of the grace period would be a step towards achieving this goal. The recommendation will now be presented to President Biden and if approved by him and implemented by the USCIS it will bring big relief for thousands of Indians professionals in the US who may have lost their jobs and are facing uncertainty.
The other recommendation was made by Bhutoria with a long term solution in mind, considering that highly skilled foreign-born workers, including thousands from India, face long waits for their immigrant visas to be processed, during which time they may lose out on job opportunities or be forced to leave the country because their prior non-immigrant visas have expired. By granting the employment authorisation and travel documents to individuals who have approved I-140 employment based visa petitions; the United States can continue to benefit from their skills and expertise while immigrant visas are being finalised.
The policy would also improve the lives of many foreign-born scientists, engineers, and physicians who often face significant uncertainty and stress as they wait for their visas to be approved, Bhutoria explained. Granting EADs would provide them and their families with greater stability and security. This recommendation was discussed in detail by the commission members who felt that further information on it was needed. It will now be discussed again at the next meeting of the commission.
Significantly, based on Bhutoria's recommendation, the US State Department has recently announced the launch of a pilot programme for H-1B stamping in the US, which will provide convenience and flexibility for H-1B visa holders who need to travel abroad.