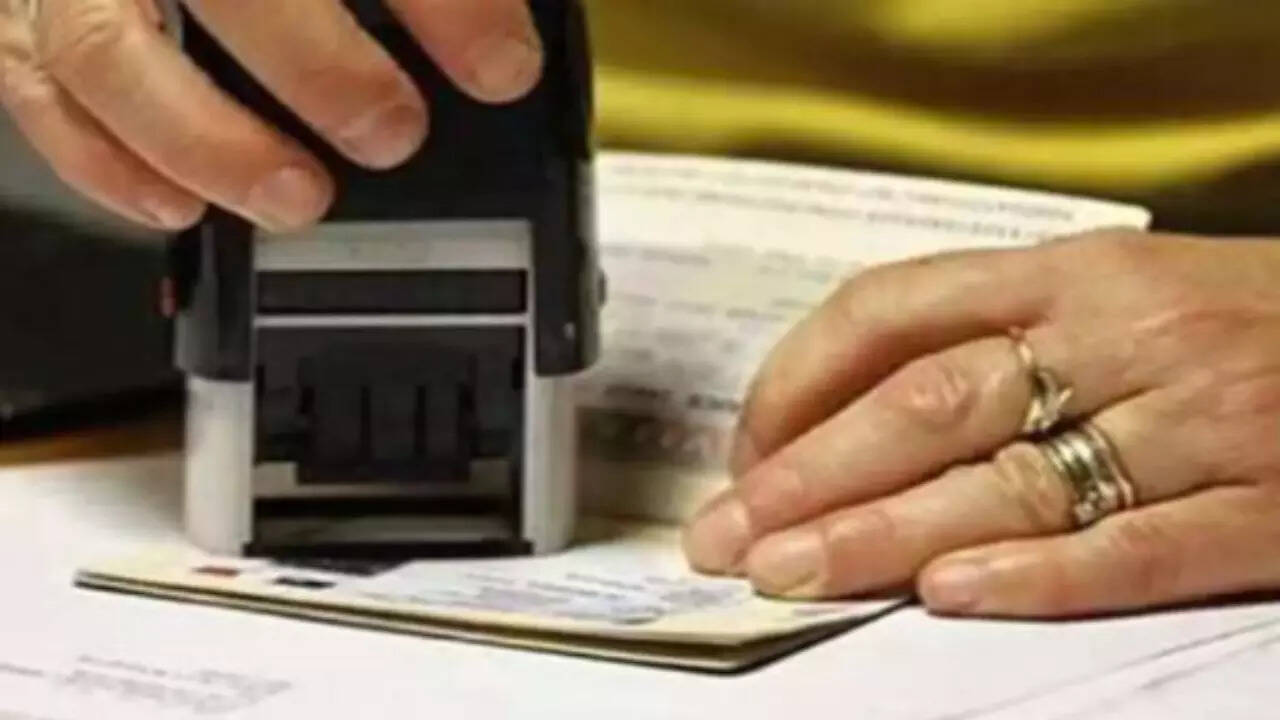 The last date for sponsoring employers, to submit e-registrations for the H-1B cap lottery for fiscal 2024 (year ending September 30, 2024) is likely to be extended beyond the earlier deadline of March 17, noon, owing to the technical glitches that arose yesterday. Many immigration attorneys reported not being able to complete the H-1B registration process for their clients.
The US Citizenship and Immigration Services (USCIS) has announced: "Currently, some users are not able to complete the H-1B registration process. We apologize for any inconvenience & are working to fix the issue. We will extend the registration deadline. Stay tuned for more details."
According to several immigration attorneys that TOI spoke with, one possible reason for this outage could be the unprecedented number of registration.
Kripa Upadhyay, immigration attorney states, "I hope this is not the case, but I assume the system got overloaded with a crush of last minute registrations. At $10.00 per registration, this, unfortunately, has turned into a revenue stream of sorts for some unscrupulous employers."
Last season, there were 4.83 lakh e-registration submissions for H-1B cap visas, against an annual quota of just 85,000. This year, over 5 lakh registrations are expected.
In 2019, US Citizenship and Immigration Services (USCIS) introduced the current H-1B cap registration process. Sponsoring employers are required to electronically register the beneficiaries (employees whom they wish to hire under the H-1B route). H-1B cap applications are then required to be filed only for those beneficiaries selected in the lottery process.
In 2021, a lawsuit filed by nearly 500 foreign nationals who were not selected in the lottery had pointed out that the e-registration process currently permits foreign nationals to have a limitless number of registrations submitted on their behalf by multiple employers. This has led to an entire industry of so-called 'H-1B consultancies' and phony employers who have exploited the flawed cap registration rules by charging prospective workers to file multiple registrations on their behalf, even when there is no bona fide job offer from a qualifying employer. The case was dismissed, as remedial steps to ensure a fair system were to be undertaken. While sponsoring employers are required to attest that the registration reflects a legitimate job offer and that the organisation has not worked with other individuals or entities to submit a registration to unfairly increase chances of selection, immigration experts say this step isn't proving to be adequate.
Post the registration process, USCIS runs two cap lotteries to select the beneficiaries on whose behalf the H-1B cap applications can be filed. The first lottery contains all registered H-1B beneficiaries. USCIS will use this lottery to select enough registrations to meet the regular H-1B cap of 65,000. The second lottery will contain all registered master's cap beneficiaries who were not selected in the first lottery. USCIS will use this lottery to select enough registrations to meet the H-1B cap quota of 20,000 for holders of US advanced degrees. Subsequent lotteries are possible if the number of H-1B petitions received from the initial lottery is insufficient to meet the fiscal 2024 quota.