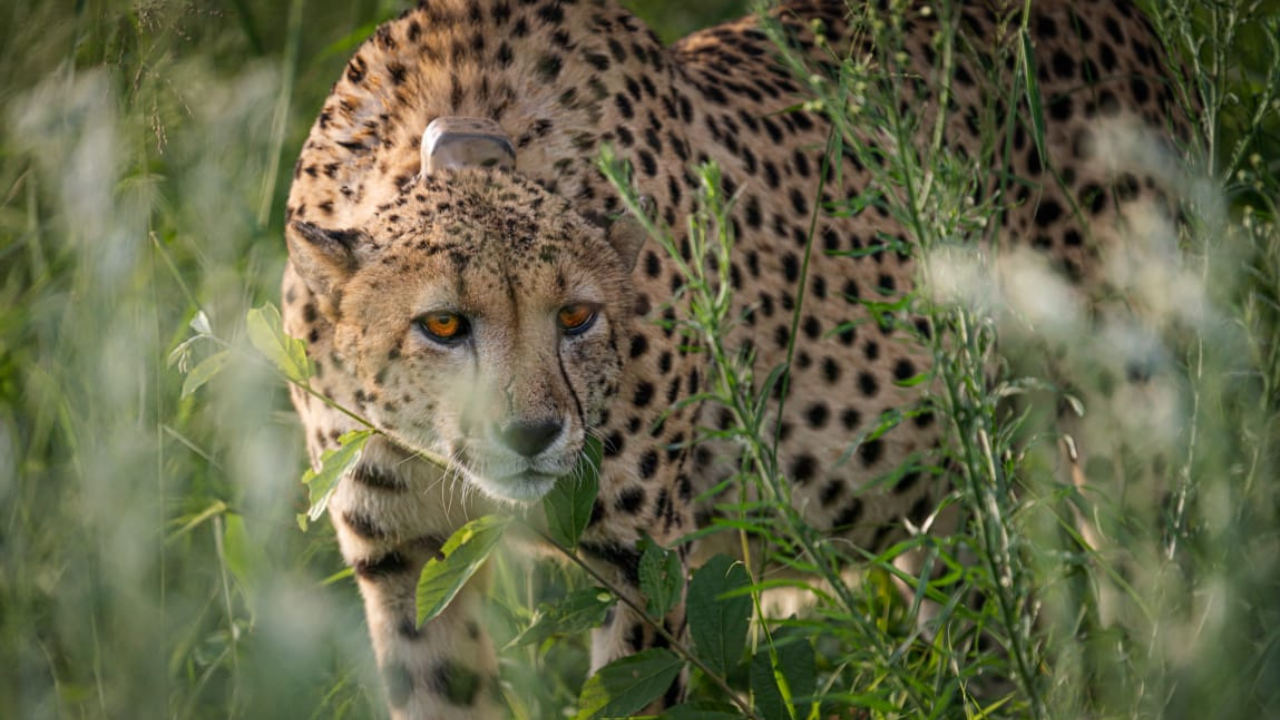 BHOPAL
: Animal rights groups in South Africa are urging the South African Department of Fisheries, Forestry and Environment to prevent further transfer of cheetahs to India, citing concerns and questioning the benefits of the relocations to South Africa.
The EMS Foundation, a non-profit organization based in South Africa, has sent a communication to the SA Minister of Forestry, Fisheries and the Environment expressing their concerns about the proposed project to remove 120 wild cheetahs from South Africa over a ten-year period and export them to India.
The EMS Foundation's environmental lawyers, Cullinan and Associates, have requested that the SA ministry adopt a precautionary approach and halt the project until more robust scientific information and public comments are obtained on the effect of the proposed project on the cheetah population in South Africa and the welfare of individual animals.
They have raised concerns that the Department is relying on out-of-date non-detrimental findings that were never subject to public comment or finalized. The EMS Foundation focuses on issues related to the welfare of animals, the protection of biodiversity, and the sustainability of natural resources.
When approached about these concerns, Vincent van der Merwe, the manager of Cheetah Metapopulation Project, has argued that conservation is a global effort and that South Africa has derived environmental, social, and economic benefits from wild cheetah reintroductions. He believes it is South Africa's moral obligation to share this conservation recipe and associated benefits with other countries.
Van der Merwe argues that there are ethical and welfare concerns associated with the contraception of surplus wild cheetahs in South Africa, and that it makes no sense to cull or contracept these animals when their own metapopulation remains well below the minimum viable population size. He believes that expanding the metapopulation into India offers an opportunity to reach their conservation ambitions of a genetically viable cheetah metapopulation of 1000 individuals.
Moreover, he asserts that contraception is expensive and logistically demanding. He mentions that conservation managers in South Africa are overburdened with work due to the current biodiversity crises and relocating surplus wild cheetahs to India offers these managers an opportunity to contribute to global conservation efforts for the species. He believes that this project, the first intercontinental reintroduction of a large carnivore, offers South African conservationists an opportunity to learn from Indian experts on co-existence, and to bring these lessons back home.
Van der Merwe also points out that protected areas in South Africa with large carnivore populations are fenced with predator-proof fencing, reflecting the country's philosophical outlook on the environment, which differs from that of India. South Africans subscribe to the Abrahamic religions, which prescribe human dominion over nature, whereas most Indian nationals subscribe to eastern religions, which prescribe custodianship of nature. He notes that India has managed to more than double its wild tiger populations over the past 17 years without fences.